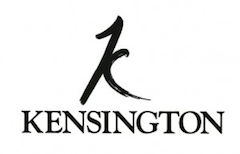 Why advertise one book, when you can advertise two?

Return to Shepherd Avenue by Charlie Carillo and Stolen Time by Chloé Duval are both ideal for readers with a strong interest in contemporary fiction, family sagas, and coming of age stories. Combining both of these books into one ad, we were able to help Kensington Publishing reach the perfect audience looking for not one, but two, of their next heartfelt reads!
Break out the sunscreen – summer is officially here! And while many beach goers are throwing the frisbee or tossing about in the waves, others (aka Mary Beth) are happiest lounging on the sand completely entranced in a book.
The time for promoting the best beach reads is now, and AdBiblio is here to help! Using advanced targeting and geofencing proximity technology, we serve your book ads to the perfect summer readers!
If there's anything we love as much as books, it's food (…and baby animals, of course – we're not monsters). So it's no surprise that we love promoting cookbooks! Delicious meals, creative recipes, and mouthwatering photos make cookbook advertising a good idea all year long, but summer's abundant fresh produce and perfect grilling weather make this season especially enticing for home chefs.
Our powerful ad targeting technology makes it easy to identify the perfect summer cookbook audience, reaching people like:
Wondering how to reach book fanatics who are also sports fanatics? We're here to let you in on a little secret… our team is awesome at this, because we are those people!
I mean, check out what Mary Beth's up to when she manages to pull her nose out of a book: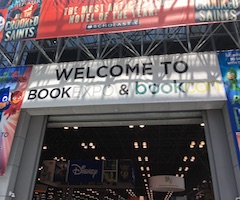 Ahhhh BEA…the time of year when thousands of book lovers converge at the NYC Javits Center to ooh and ahhh over the latest literary releases and upcoming publications.  Essentially, it's a bibliophile's dream, so of course we had a fabulous time catching up with clients, meeting new friends and hoarding ALL THE BOOKS!  Here are a few highlights from the trip:
Check out our deck to find out how AdBiblio helps you connect with the right readers in the right place at the right time!
Or if you'd like to dive right in to the specifics for your title, let Mary Beth know at marybeth@adbiblio.com.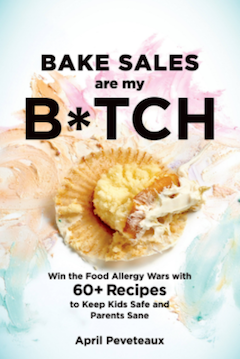 Blogger and author April Peveteaux understands the challenges of raising a kid with food allergies – after all, she has celiac disease and her daughter carries the gene that could make her celiac too. After making gluten her b*tch and writing The Gluten-Free Cheat Sheet, April decided to tackle the intersection of parenting and food allergies with her new cookbook Bake Sales are my B*tch.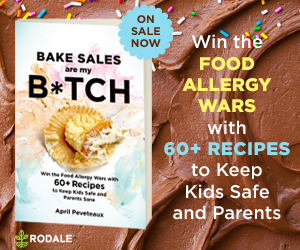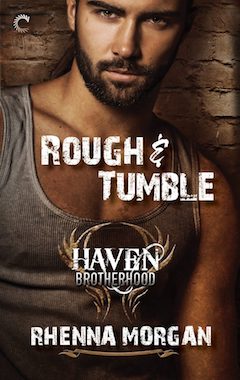 Rough & Tumble is the first book in Rhenna Morgan's steamy contemporary romance series The Haven Brotherhood. When Vivienne Moore has to go drag her hard-partying sister out of a bar on New Year's Eve, she finds herself on a collision course with dangerously sexy club owner Jace Kennedy. Jace is determined to unlock Vivienne's wild side…and he always gets what he wants.

In honor of UNESCO's World Book and Copyright Day, the AdBiblio team rounded up a list of some of our favorite non-American authors. Check out our picks below, and let us know which of your favorites we missed!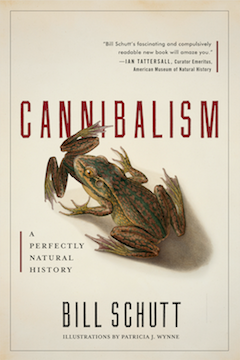 One of the coolest books we've helped promote is Bill Schutt's Cannibalism: A Perfectly Natural History. Algonquin needed to reach readers interested in learning more about the repelling yet fascinating taboo of cannibalism – and we knew it might be a challenge since "interested in cannibalism" ad targeting isn't too easy to come by (weird, right?).

Schutt, a professor of biology and research associate in residence at the American Museum of Natural History, also earned a PhD in zoology from Cornell. And he definitely has a "type" when it comes to the topics he writes about – his first book was Dark Banquet: Blood and the Curious Lives of Blood-Feeding Creatures. (We're not going to speculate on whether Schutt is or isn't a vampire, but let's just say we wouldn't be surprised if that were the subject of his next book.)